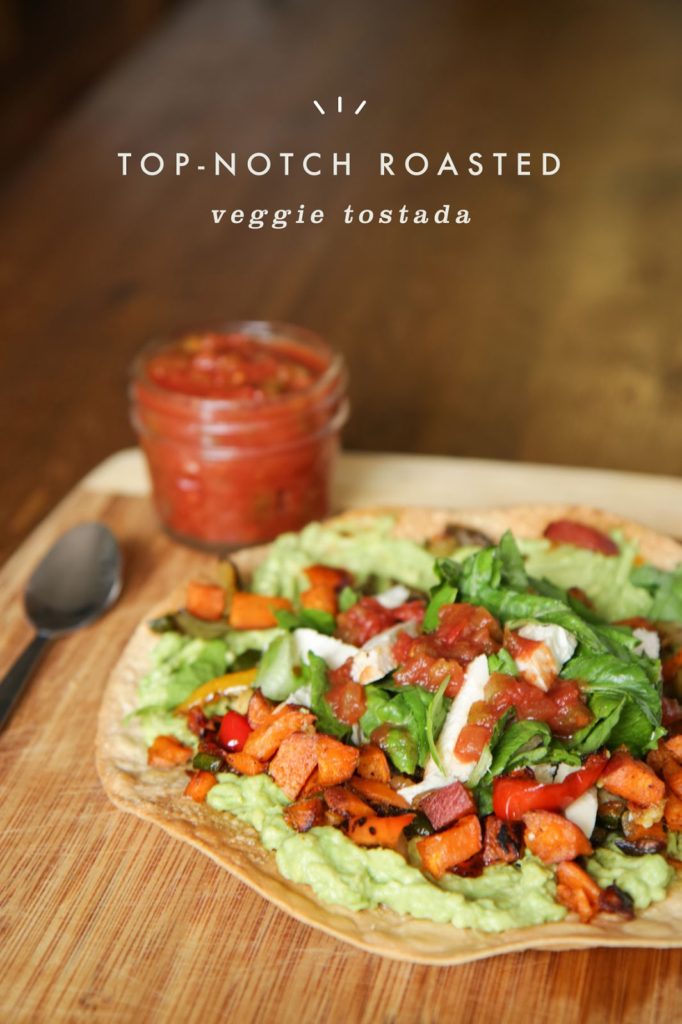 When I tell people that I'm doing the
WundaBody Challenge
one of the first things they ask is "what do you eat"? I can't blame them though. I thought the same thing at first. Over the last eight weeks I've made lots of yummy meals that are dairy, gluten, soy, egg, sugar, corn and peanut free. But today I'm going to share with you my favorite meal (and Jake's too) that we've made. I'm calling it the Top-Notch Roasted Veggie Tostada.
Here is how I make it, but feel free to get creative and add in or substitute ingredients you like.
Ingredients
1 red pepper
1 green pepper
1 onion
1 sweet potato
1 zucchini
coconut oil
salt
pepper
chili powder
garlic powder
2 avocados
salsa
cooked chicken (optional)
lettuce
brown rice tortillas
Directions
Preheat oven to 425 degrees. Chop the peppers, onion, sweet potato, and zucchini and put them in a bowl. In the microwave melt 2 tablespoons of coconut oil and drizzle over the vegetables. Give them a good stir to coat. Next divide your veggies between two rimmed cookie sheets. Sprinkle veggies with salt, pepper, chili powder, and garlic powder. Place in oven and cook for 45 minutes stirring every 15 minutes. During the last 15 minutes keep an eye on them. When they start to get a little crispy on the edges they are done.
While you're waiting for the veggies to roast you can fry the tortillas. Heat up 2 tablespoons of coconut oil in a frying pan. Once the oil is hot place one tortilla in the pan. Let cook for a few minutes then once that side looks golden brown flip it to the other side and cook. Continue cooking the rest of your tortillas and adding more coconut oil as needed.
For the guacamole mash up the avocados and lightly season with garlic powder and salt to taste.
To construct your tostada add a layer of guacamole to the torilla first. This will give the veggies something to stick to. Then top with veggies, chicken, lettuce, and salsa and enjoy!
Make about 4 Servings.