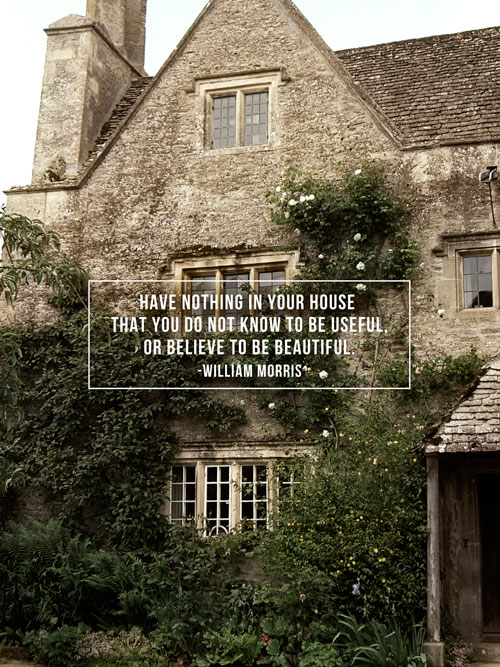 Just a friendly reminder that as we go into this weekend filled with Black Friday deals let's remember the wise words of William Morris. I think its a good rule of thumb anyway.
And if you don't know who William Morris is, he is the founder of the
English Arts and Crafts movement
. His work is really beautiful. The above picture is actually his house,
Kelmscott Manor
, in Lechlade, England that I took while Jake and I were visiting back in 2008.