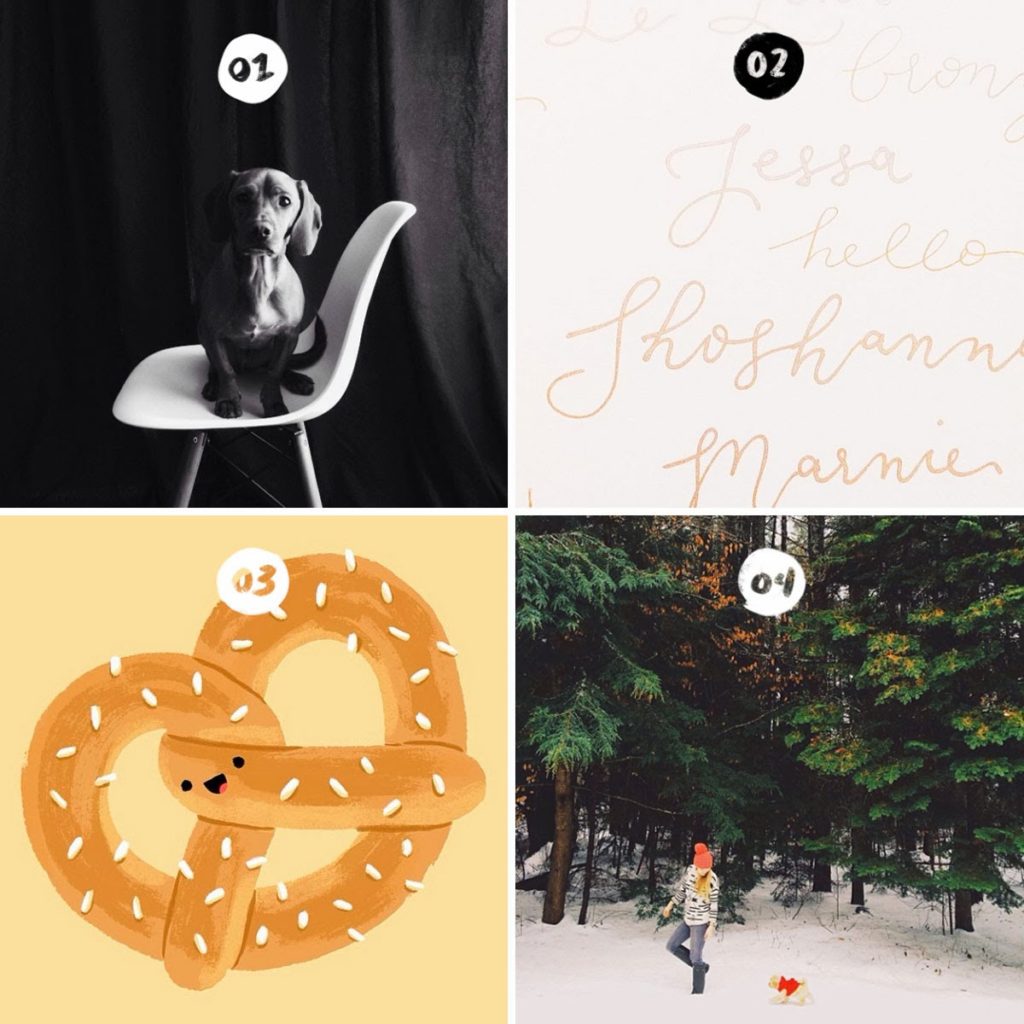 Every time I get on Instagram I find more and more amazing people to follow. There are so many talented artists that share little tidbits of their work and life through beautiful photos. So today I thought I would share a few of my favorites. It was hard to narrow it down to just four, but I chose these ones to share with you today.
01. Caskro – Photographer capturing just what I imagine the PNW to be
02. Type and Title – San Diego designer who loves simple lettering and clean design
03. Alyssa Nassner – Illustrator of all things cute and colorful
04. Cambria Grace – Photographer documenting lots of white and the beautiful outdoors
After picking these four artists I realized that they all have one very important thing in common besides being super talented. They also include incredibly adorable pictures of their fur babies from time to time. So I guess posting beautiful art + doggy photos = the perfect account for me to follow. But isn't that the perfect account for anyone to follow?
I would love to know some of your faves you follow. There is always room in my feed for more pretty pictures.