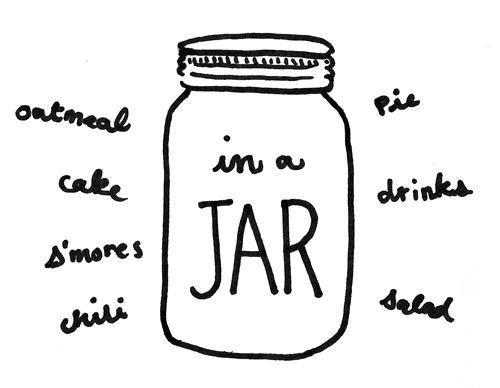 Remember a few posts back when I showed you the drinking lid for a mason jar and all the inventive uses for mason jars these days? Well I decided to look up some ideas for using the jars to serve and store food. I think these would be perfect for weekday lunches and summertime picnics.
I love the label design on this one. Maybe if I served salad from a well designed jar Jake would eat more of it…just maybe.
Have you ever tried using jars like this before? Do you have any tips or recipes to share?