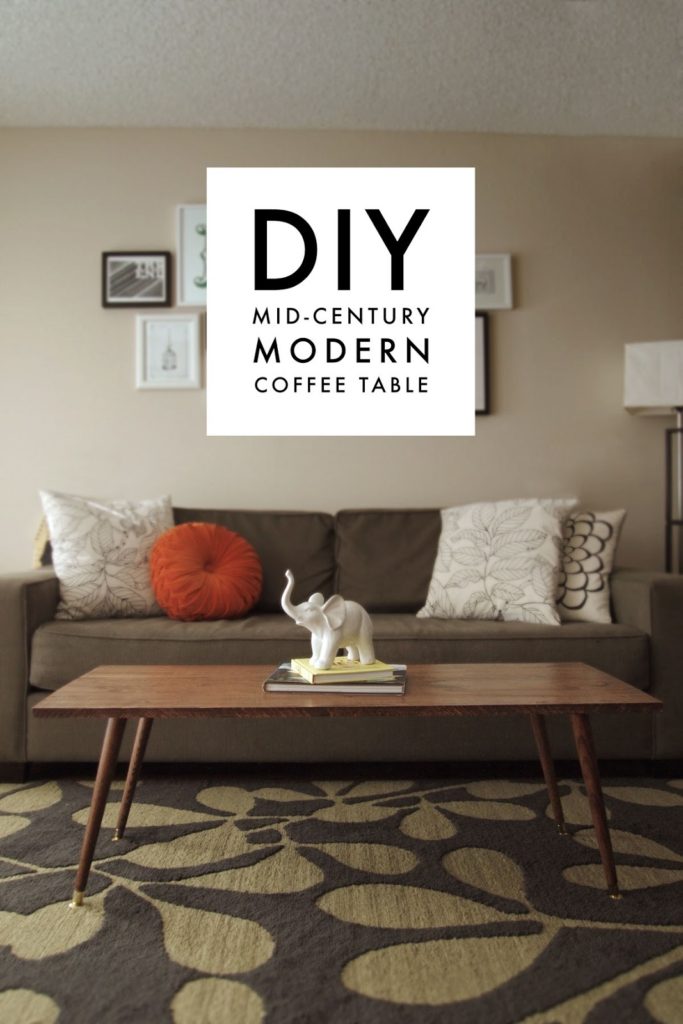 For a while now I've been swooning over all the beautiful mid century furniture that's been showing up all over the place. Unfortunately it's all pretty pricey. And we all know what I do when I don't want to pay for something…I make it myself.
Mid-Century Modern style is so clean and simple which made this coffee table super easy to make. I mean you really can't get any easier then this!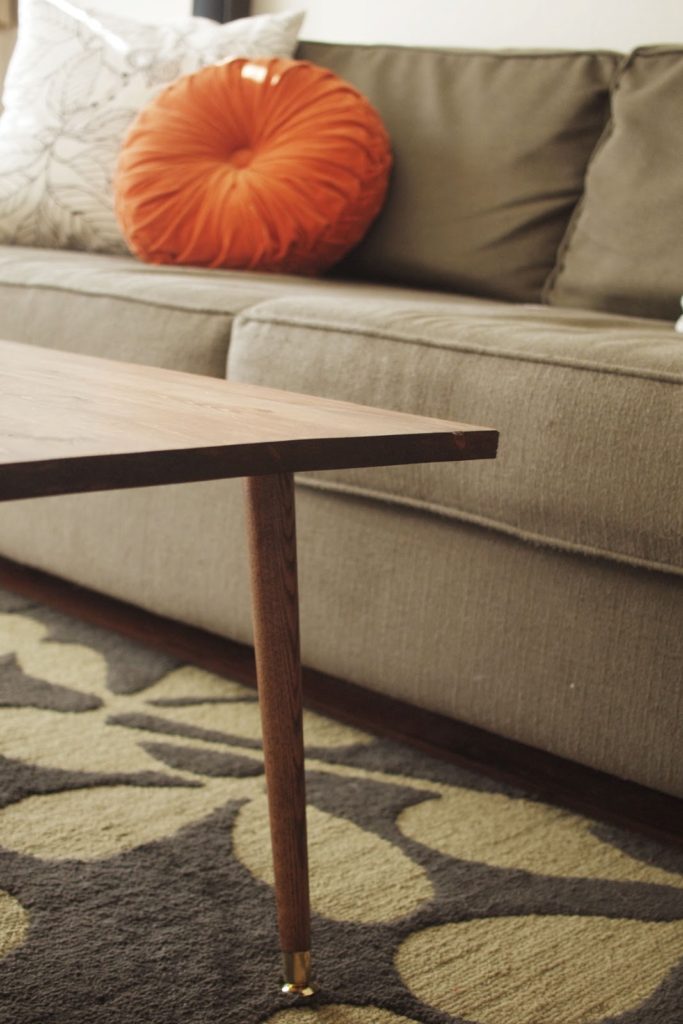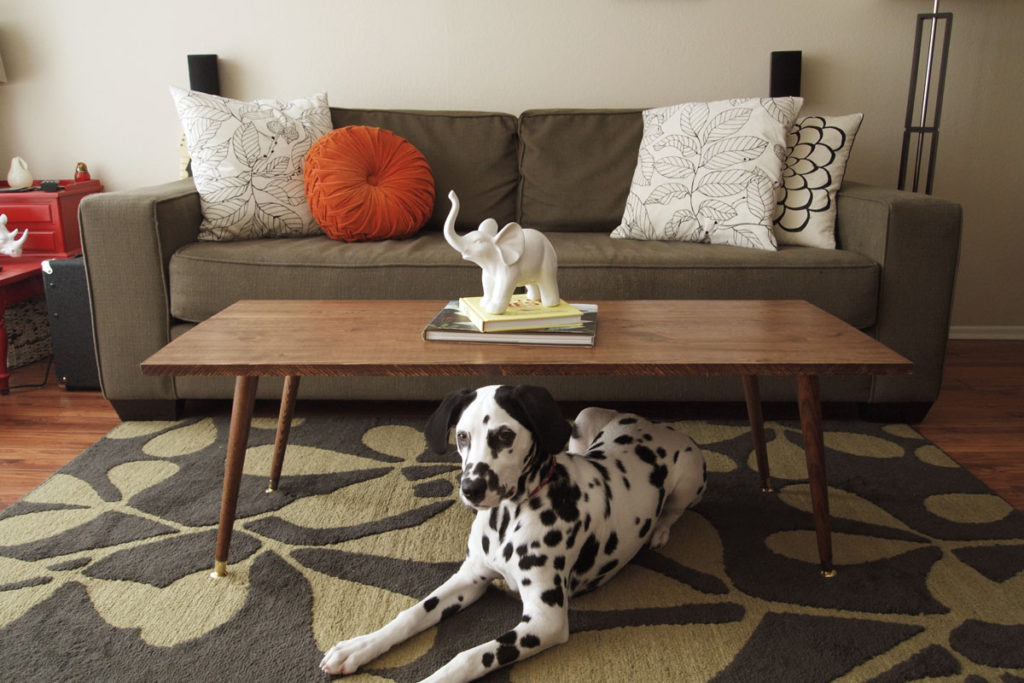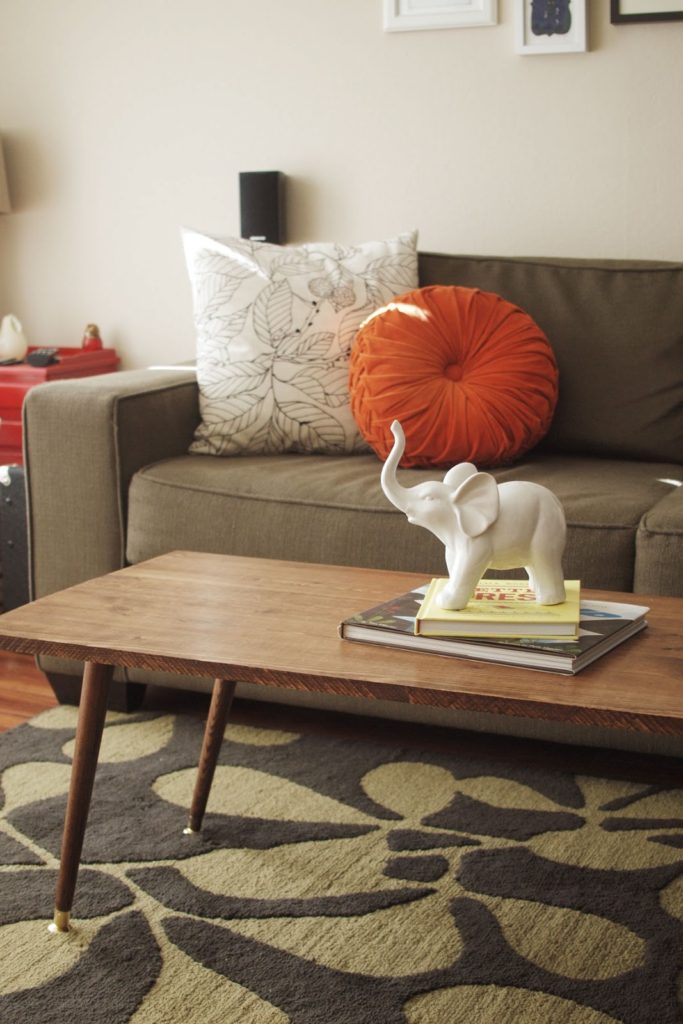 You will need:
STEP 1: Start by sanding all of your wood pieces.
STEP 2: Using one of your foam brushes, stain all the wood pieces (We did 2 coats on the panel and only one coat on the legs)
STEP 3: Once your stain is completely dry, use your other foam brush to coat the pieces with polyurethane. Once dry add another coat.
STEP 4: Set the board on a flat surface with the bottom facing up. Measure in 6″ from the end and 2.5″ from the side. This is where the middle of the bracket will be positioned. Do this 3 more times on each corner. Then screw on each bracket.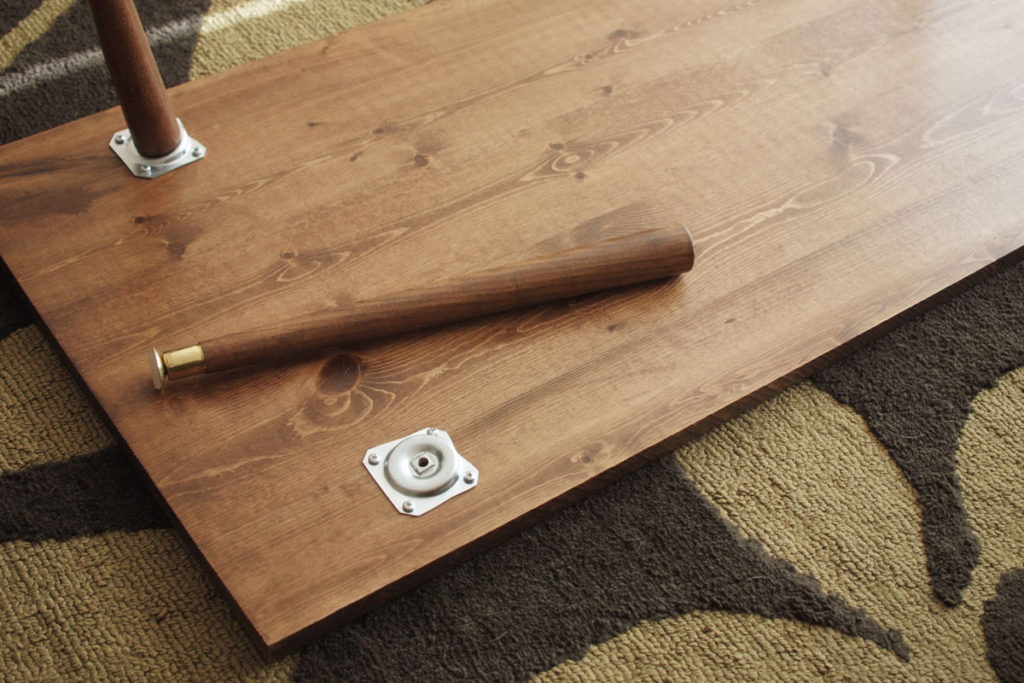 STEP 5: Screw on all the legs and turn the table over.
STEP 6: Sit on your couch and prop your feet up on your new coffee table.