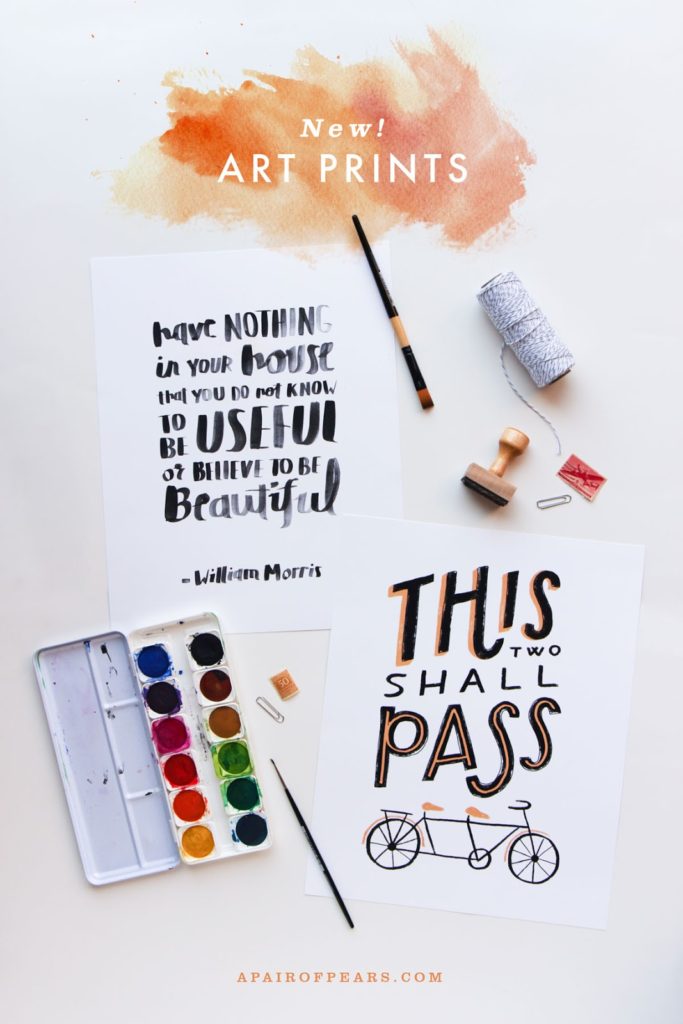 I've shown a few sneak peeks of these prints on my Instagram and here on the blog. Now they are done, printed, and in the shop ready to fill up some empty walls and make them pretty!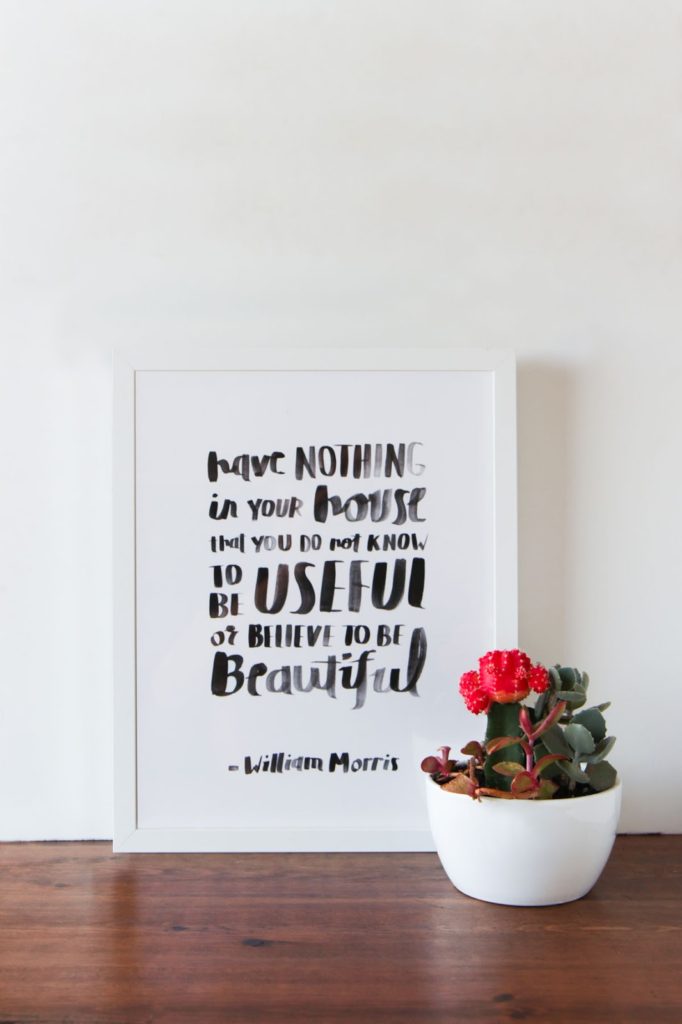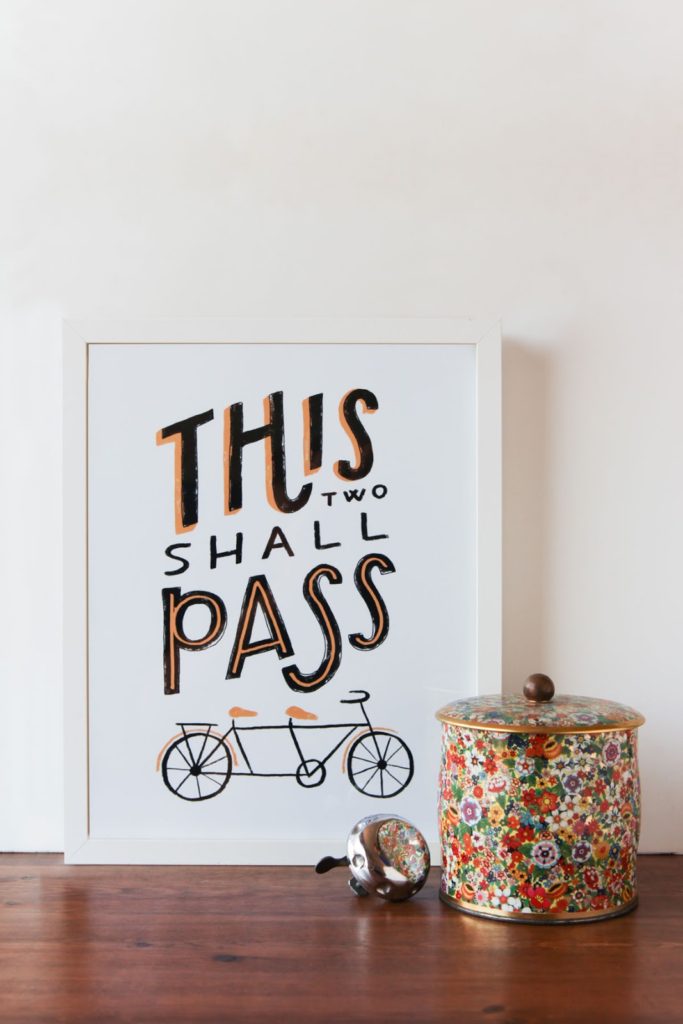 I feel weird saying this since I designed them, but I love these pieces. The William Morris quote is one of my favorites. It's a good reminder to keep things simple and not go crazy buying stuff you don't need. And of course Jake and I LOVE tandem bikes. It's been a little tradition of our's to ride a tandem on our anniversary and peddle around to see the sites wherever we are vacationing at. Jake came up with the pun. I think it's so quirky and fun. I hope you love them too!
You can purchase these prints in our shop.