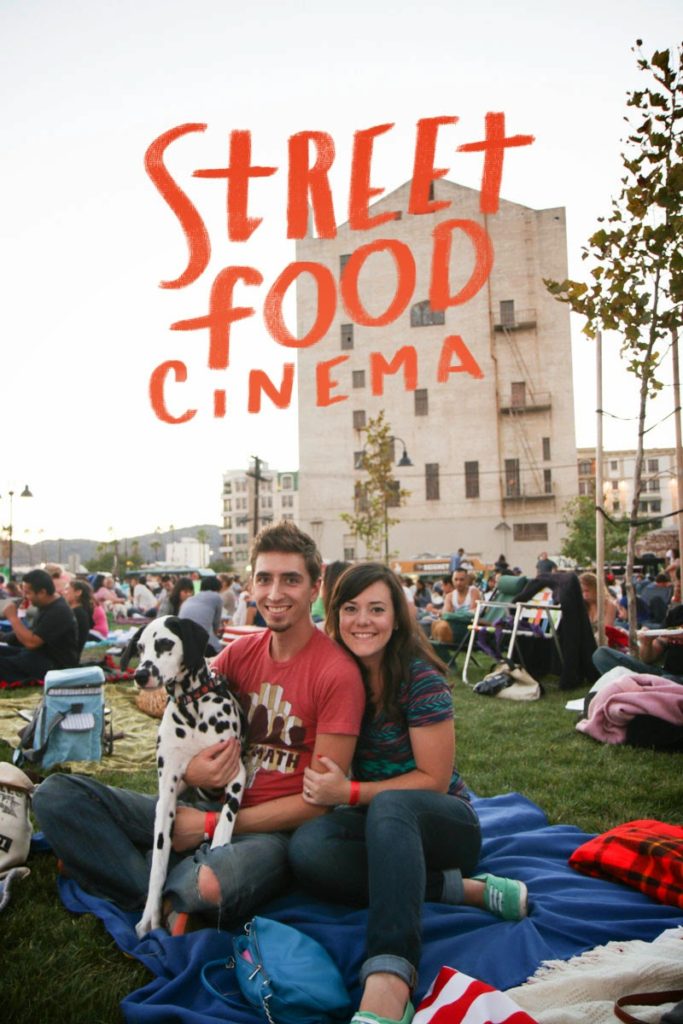 It was Jake's birthday this weekend! So we invited a few friends, packed up our pups and celebrated by spending the evening at
Street Food Cinema
. This month they were showing Princess Bride. Such a classic right?
Fun Fact: Princess Bride was the first movie Jake and I ever watched together freshman year.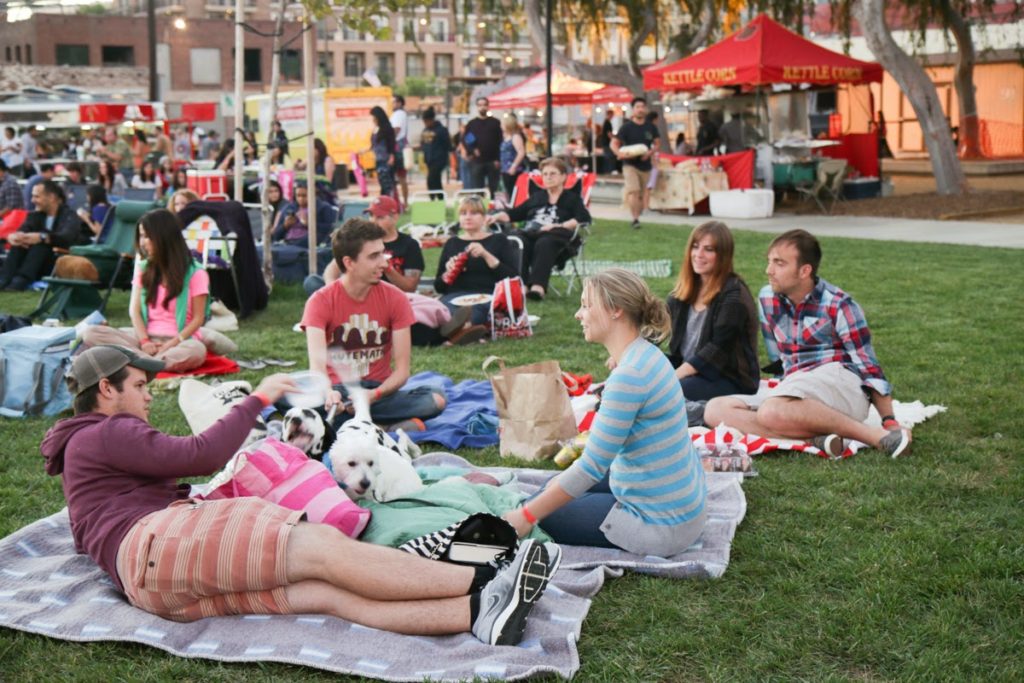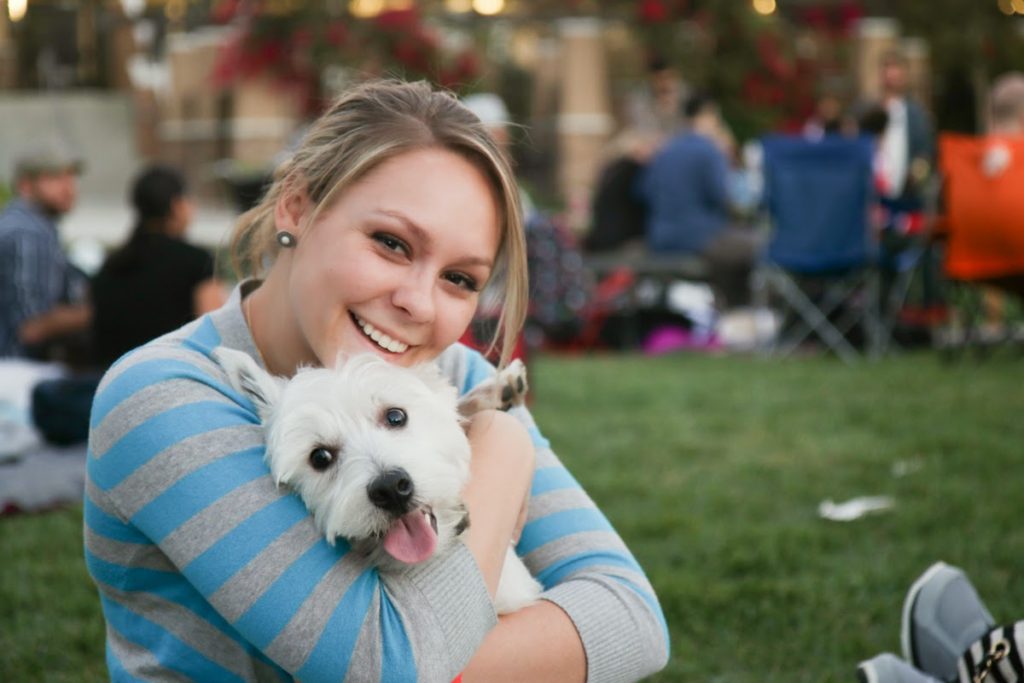 I love that my best friend has a fur baby that is Pixel's best friend. I hope that same thing goes for our future human babies.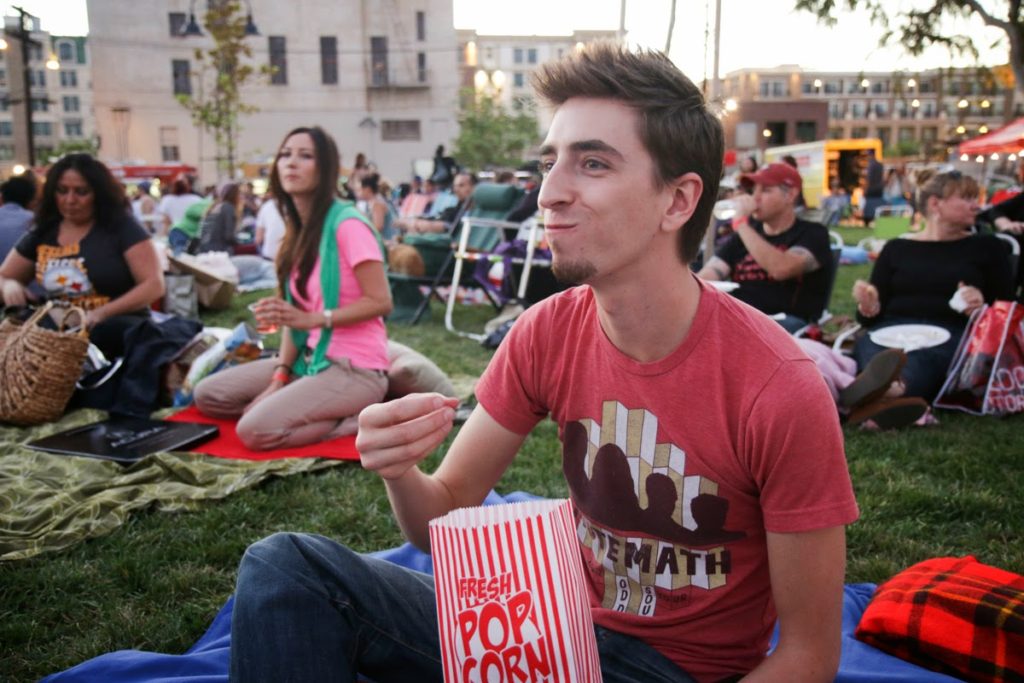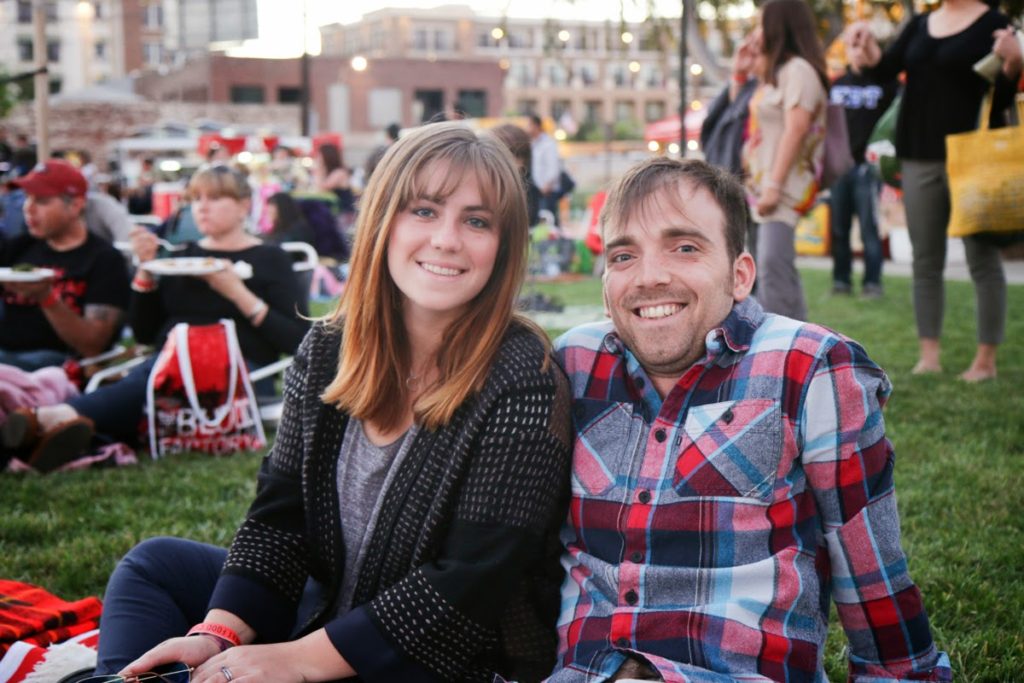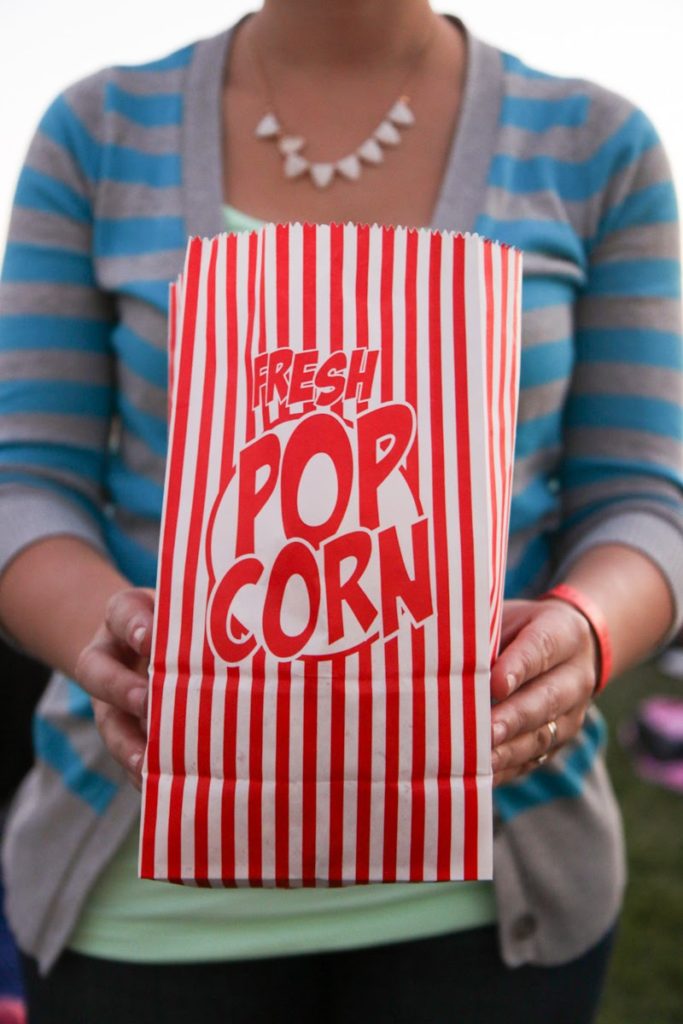 Erika made her famous movie theatre popcorn ahead of time and we bagged it up and brought it with us. Once at the park, we served the popcorn in these cute bags I found at the dollar store.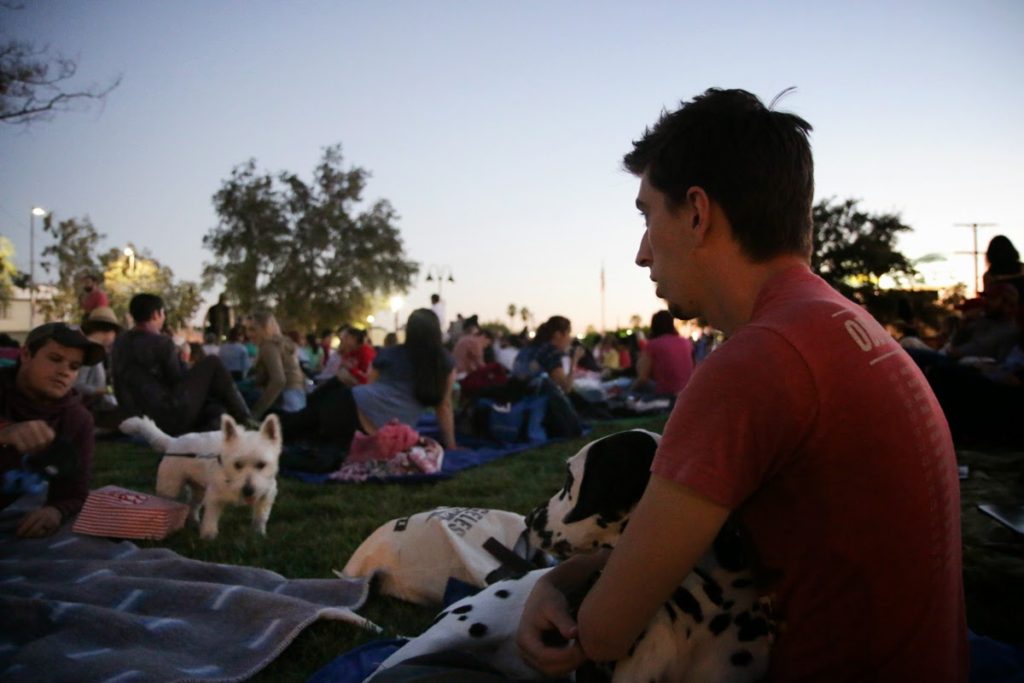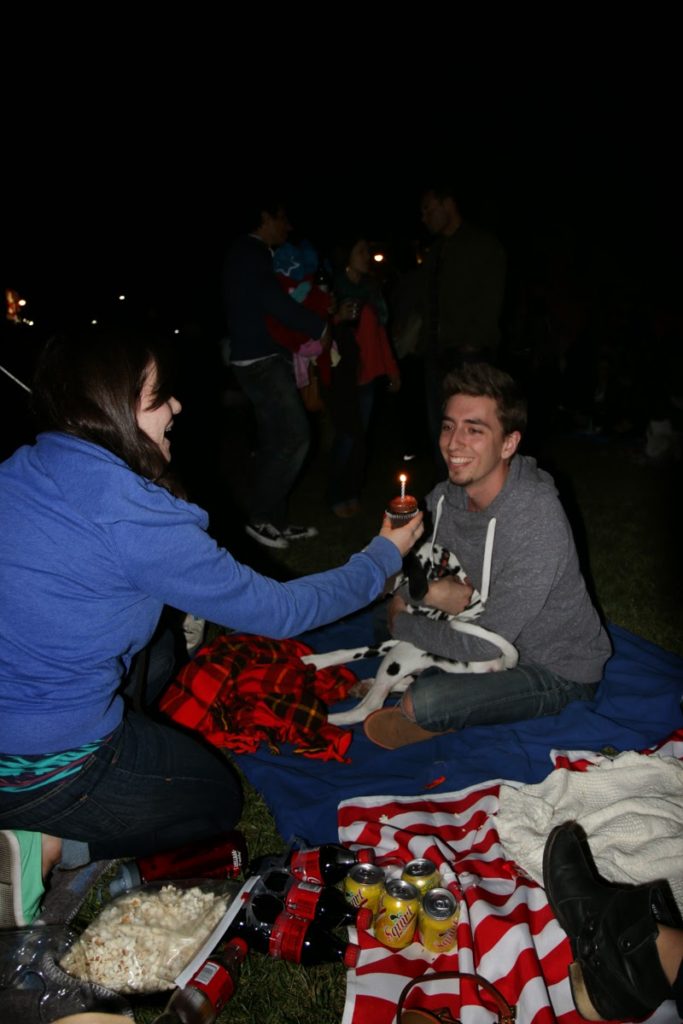 We had so much fun eating dinner from food trucks and hanging with friends. I love nights like these.