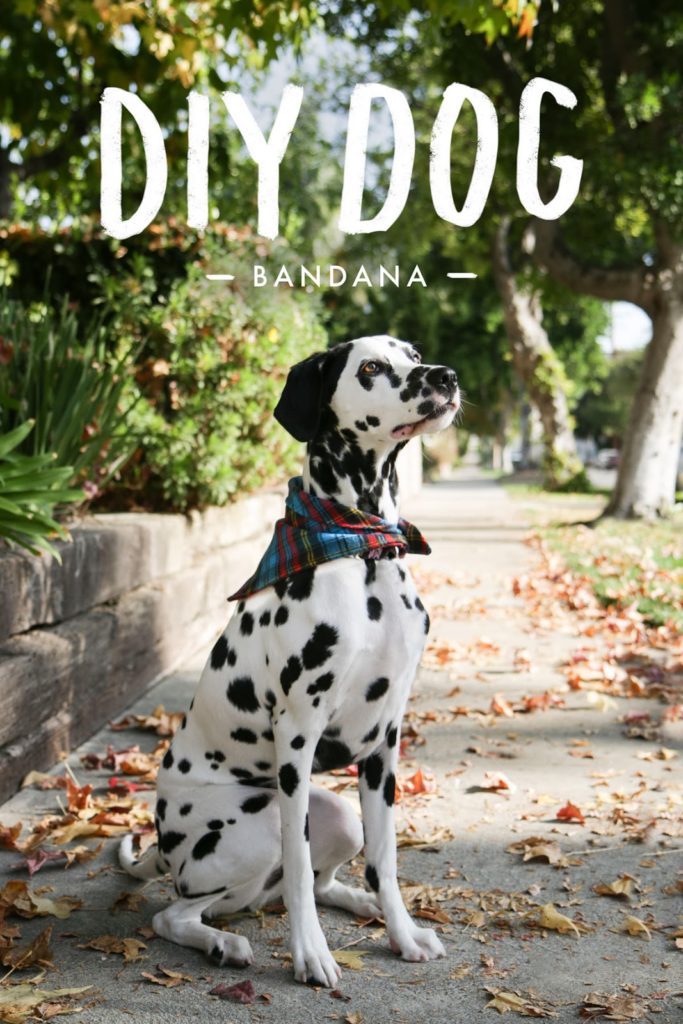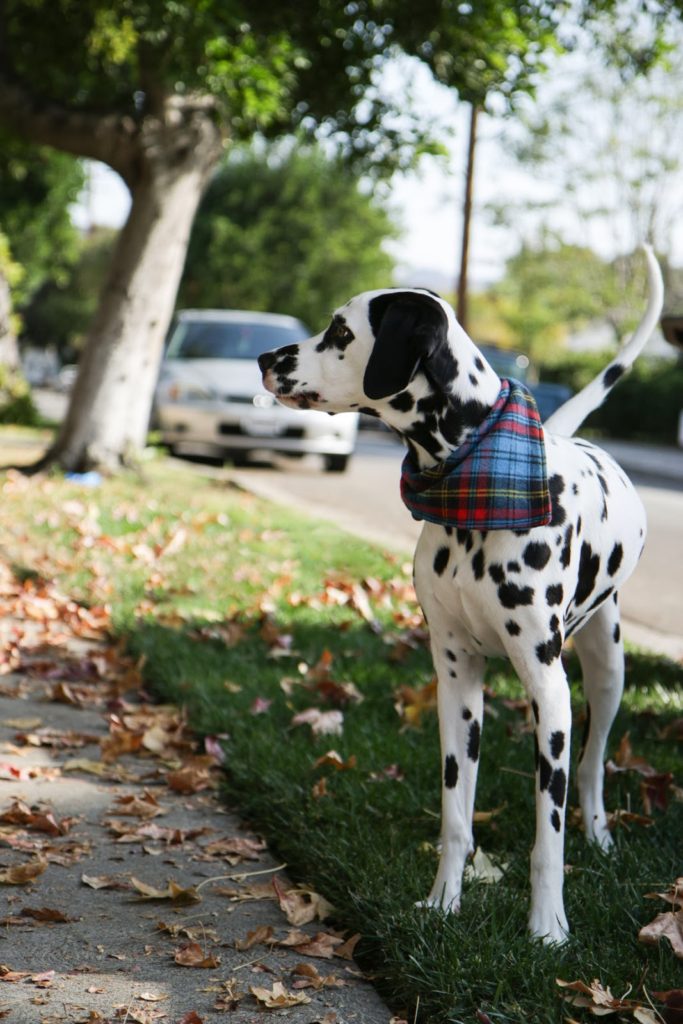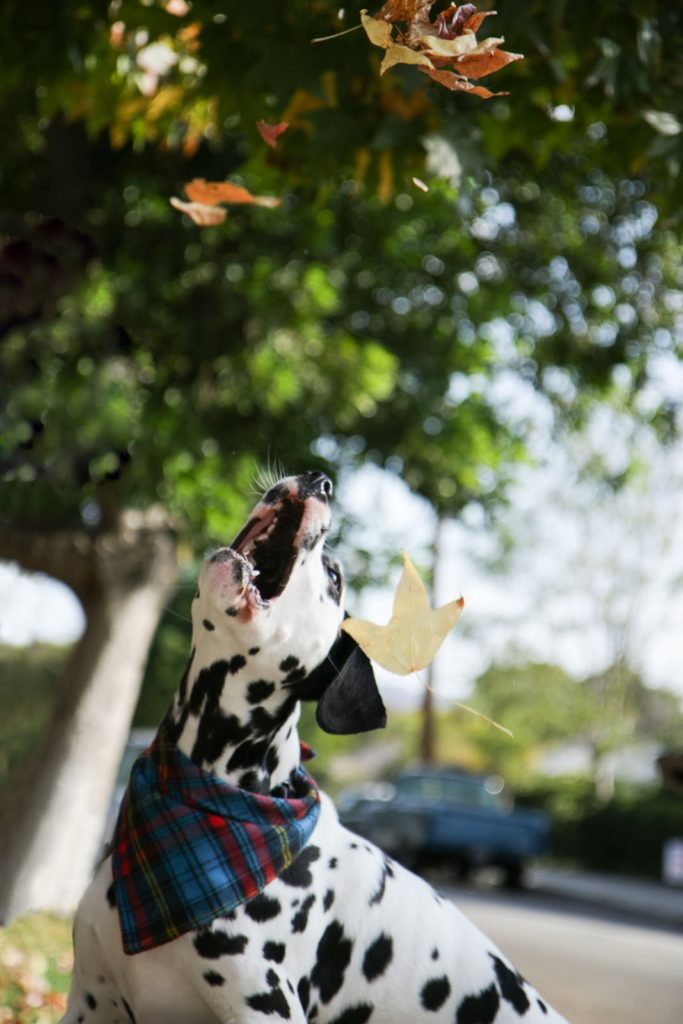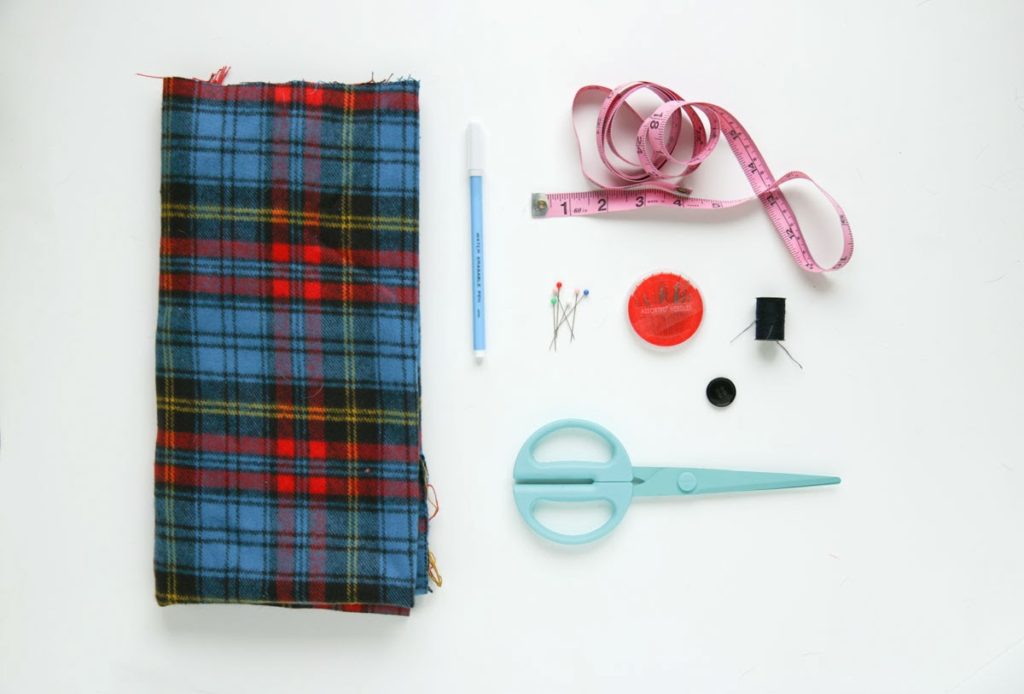 You will need:
Fabric
Measuring tape
Fabric marker
Scissors
Pins
Sewing needle
Sewing machine
Thread
Button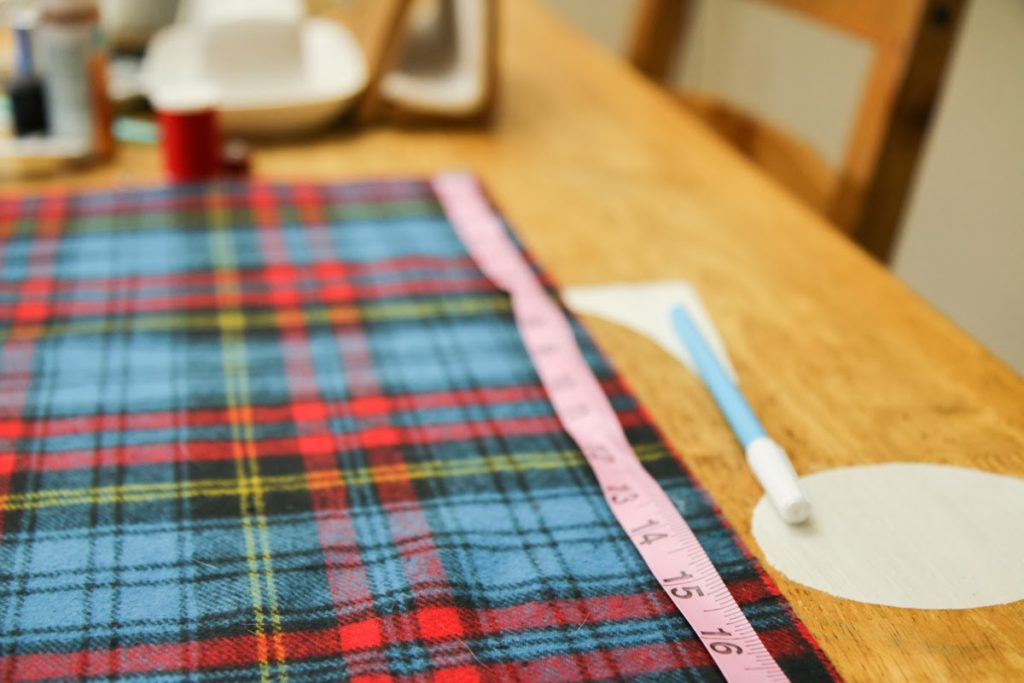 STEP 1: Lay out your fabric flat and from one of the corners measure 15 1/2 inches in both directions. Mark it with your fabric marker.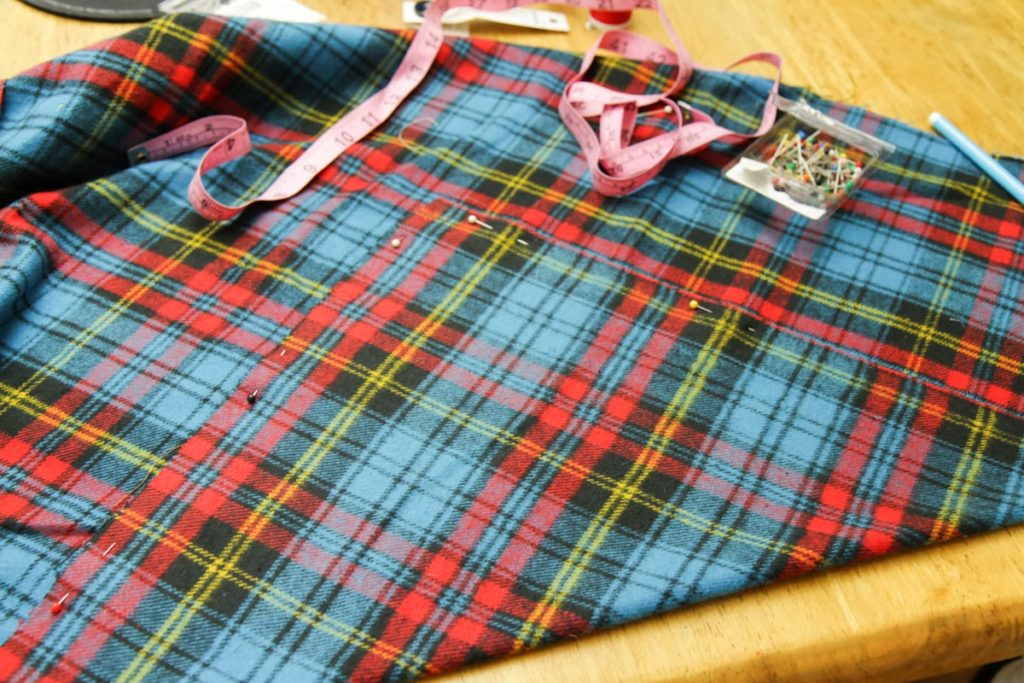 STEP 2: From the corner you measured, fold your fabric over at your marks to form a double layered triangle and pin in place.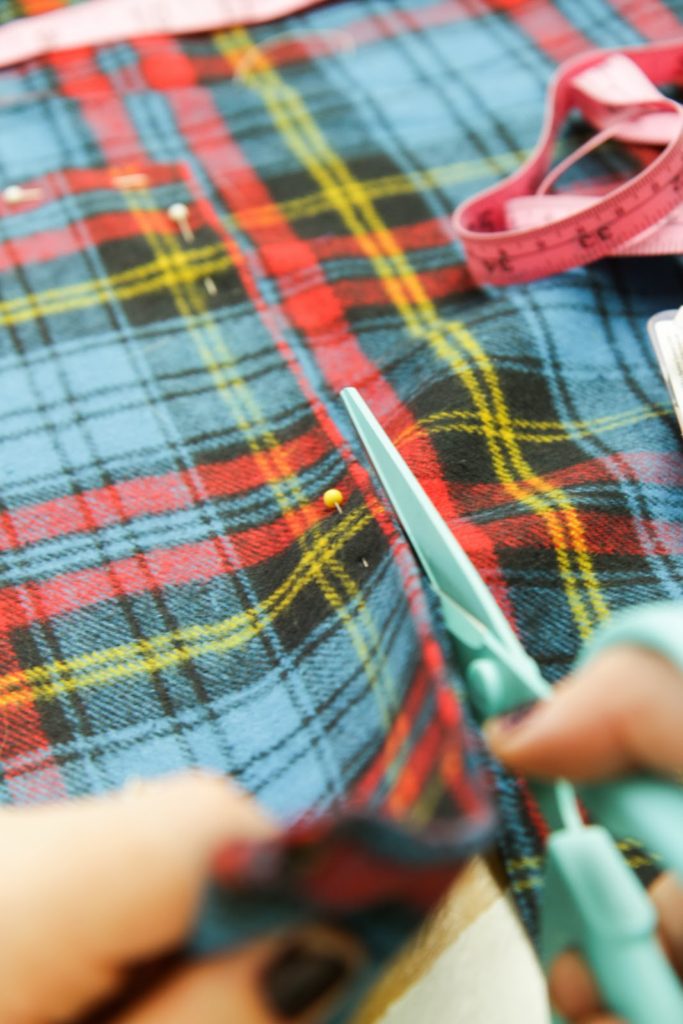 STEP 3: Now cut out your triangle of fabric.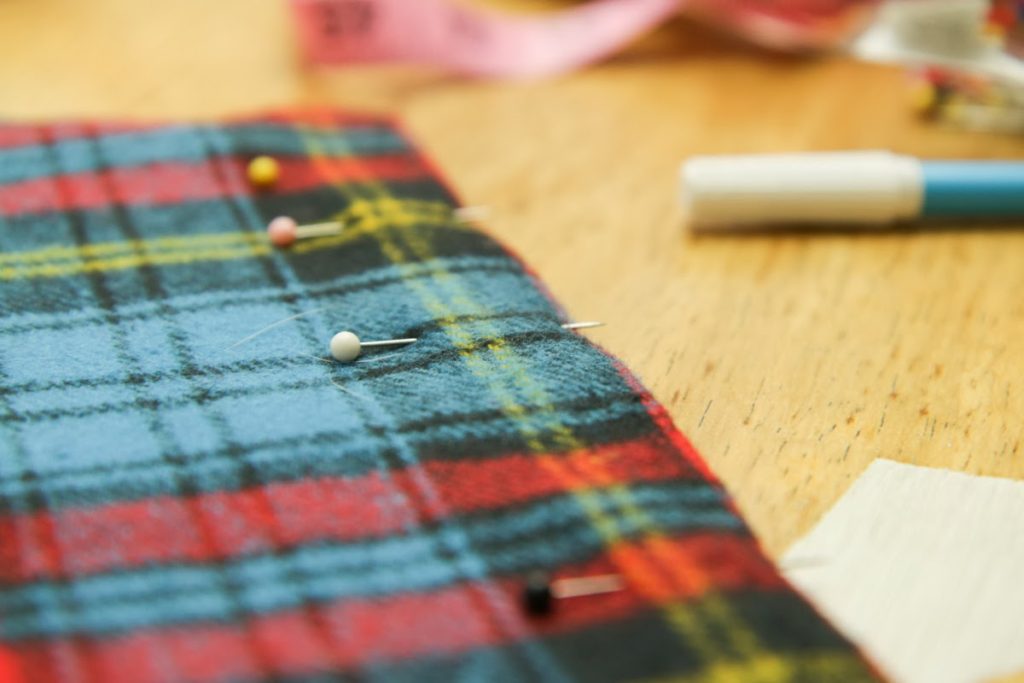 STEP 4: At this point make sure your fabric has the right sides facing each other. My fabric was the same on both sides. Re-pin your fabric so that the needles go the other direction. This will let you sew right over them.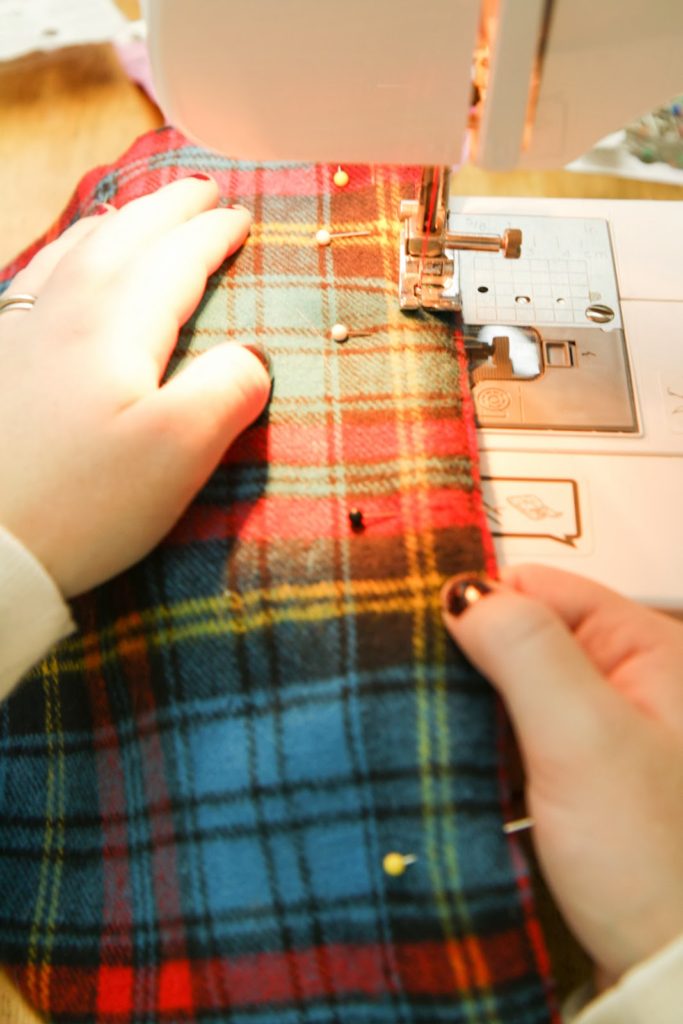 STEP 5: Using a sewing machine, sew about a 1/4″ seam on the two open ends leaving about a 2″ opening so you can turn it inside out. I found it was better to sew all three corners closed and leave the opening a few inches from a corner.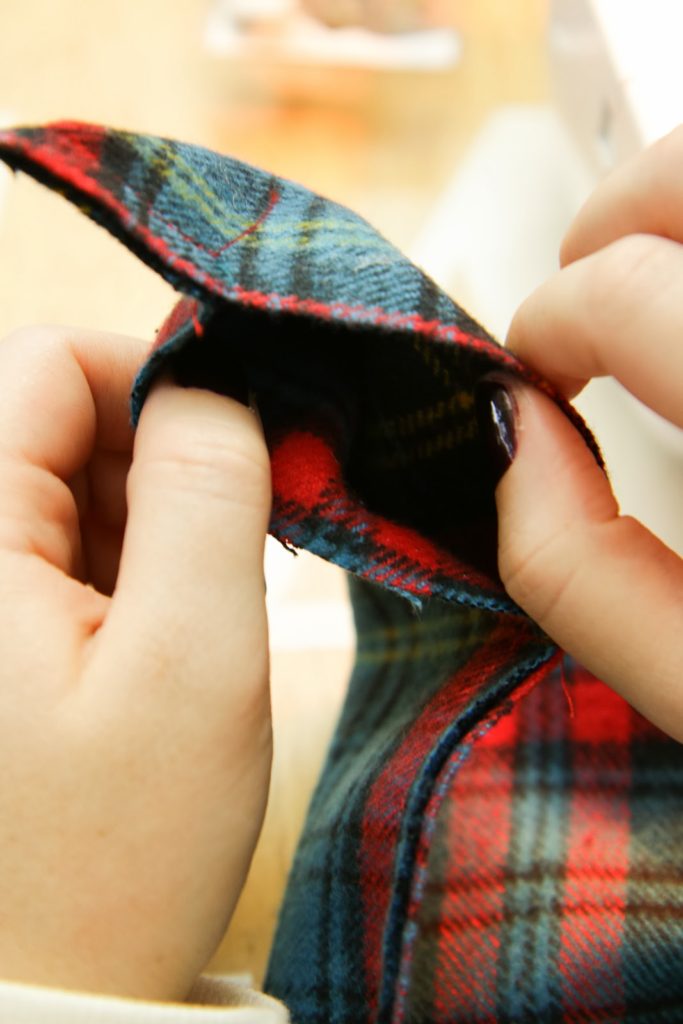 STEP 6: Turn your fabric right side out.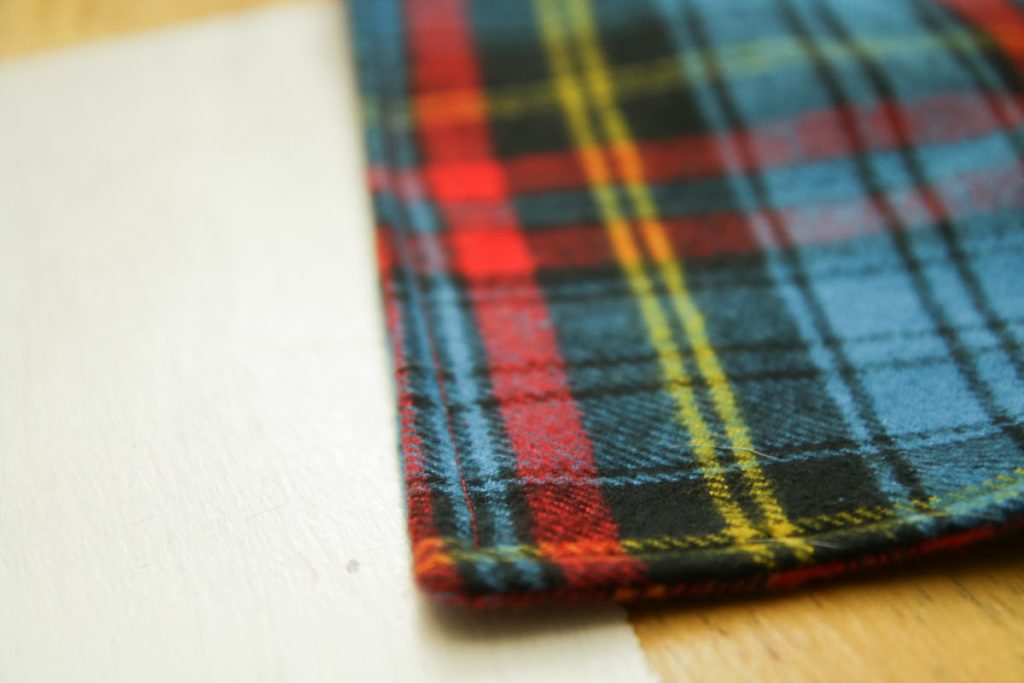 STEP 7: Sew all the way around the bandana again to create a nice finished edged look.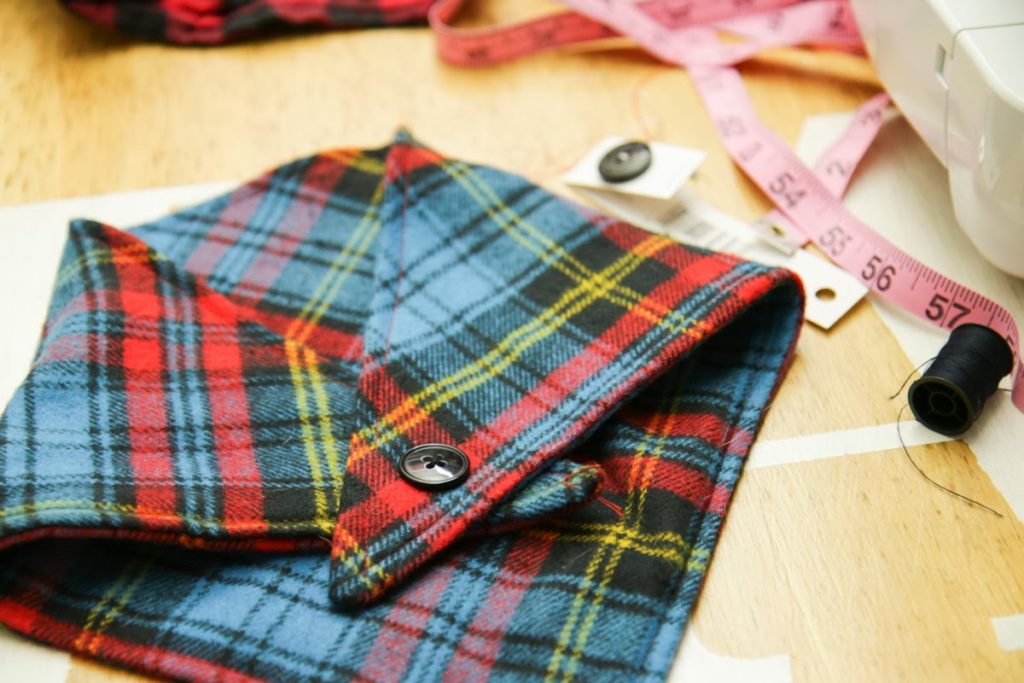 STEP 8: Fold the corners over one another and sew a button on by hand to hold them together. I've done a button hole before but then never ended up using it. It's easier just to slide it on your pup so this time the button just holds the bandana together and adds a little bit of cuteness.
This size fits Pixel perfectly. His neck is 13 1/2 inches. You can adjust the measurements based on the size of your dog.