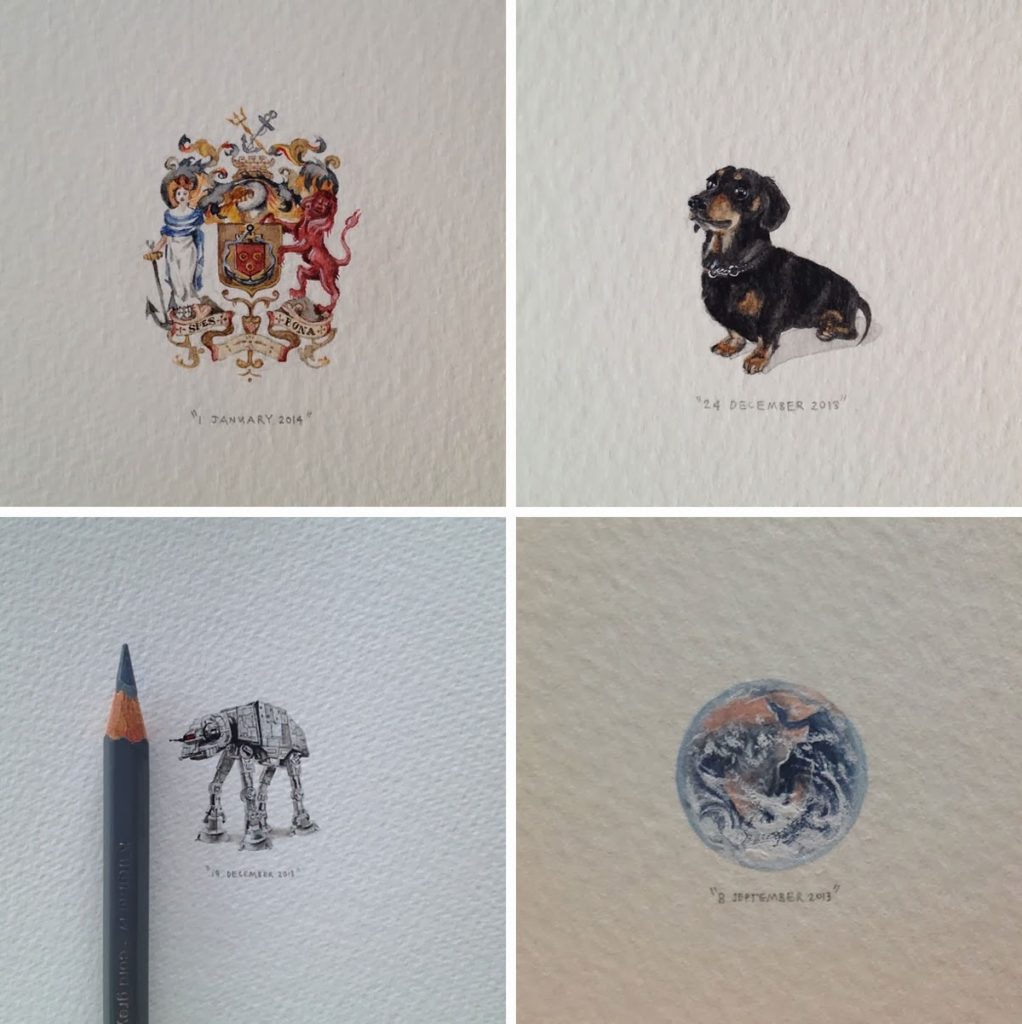 It's stuff like this that amazes me. Each day Lorraine Loots creates a miniature painting that is surprisingly detailed for its size. It's so inspiring to see artists so dedicated to their work and loving what they do. The 365 days ended in December, but Lorraine didn't have the heart to stop, and why should she? These are just amazing.
You can follow along on her Tumblr and Instagram. You can bet I will be.
P.S. This painting is just too good to be true.