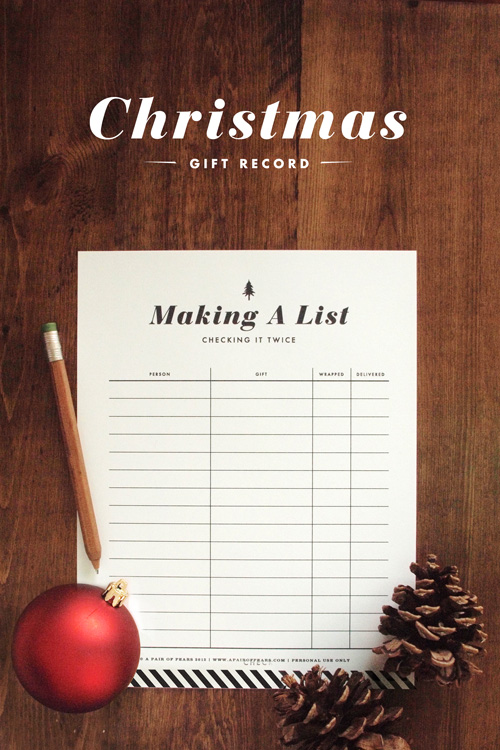 There are a few smart people out there that have already gotten all of their Christmas shopping done. Then there are people like me that haven't really even started. I always have a hard time choosing what to get people so I end up putting it off hoping the perfect gift will fall right in my lap. Once Black Friday hits, that is when I really start to get in present buying mode.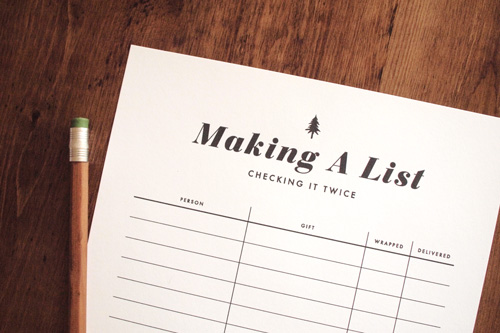 When I'm out shopping and in the midst of the holiday craziness, I sometimes forget who I've bought presents for and who I still have left on my list. So I made a handy dandy printable that will solve all those problems. Unfortunately it doesn't come with a little elf to help pick out the perfect gift.
Have a happy Thanksgiving everybody and don't forget your stretchy pants!

Please read the Conditions of Use before downloading files from A Pair of Pears.