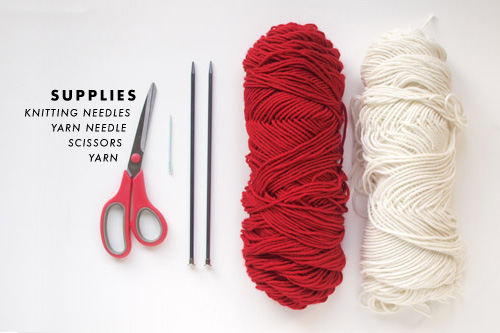 you will need:
yarn in two colors
number 8 knitting needles
scissors
yarn needle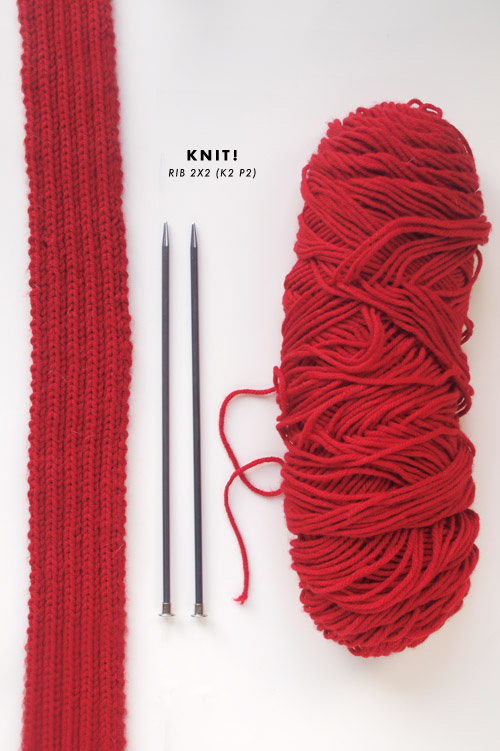 STEP 1:
Cast on
an even number of stitches. I did 20 stitches. You can do more or less depending on the size of your dog. Using a
Rib 2×2 stitch
(knit 2, purl 2), knit a long rectangle the length you need to fit loosely around your dog's neck plus about 7 extra inches to make the loop the pom pom will go through. Do as many fittings as you need to get it right.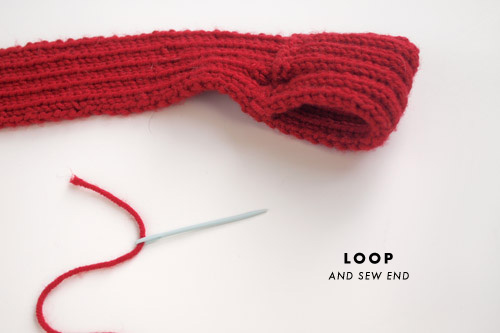 STEP 2: Once you have finished the length of the scarf, bind off your stitches. Then take one of the ends and fold it over to make a loop the pom pom will go through. My loop ended up being about 3 1/2″ folded in half. You can make it bigger or smaller if need be. Just make sure your pom pom will fit through it. Next, thread your yarn needle and sew the end of the loop.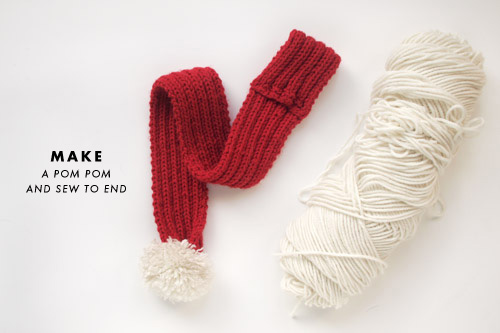 STEP 3: Now make your pom pom using the second color of yarn. If you don't have a pom pom maker you can use your hand to make one. Here is a easy to follow tutorial on how to make a pom pom.
STEP 4: Sew your pom pom to the end without the loop with your yarn needle. And that's it!
Take your dog on a walk so he can try it out!