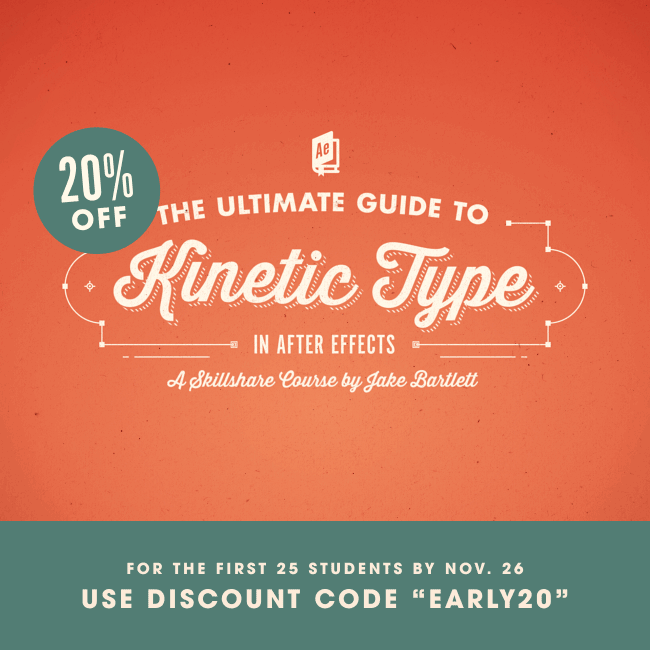 Today I am so excited to announce that I'll be teaching a class on Skillshare! Ever since Jamie found Skillshare and took her first class, I knew I wanted to teach my own. I'm so glad I actually went through with it! Teaching is something I've always thought I would enjoy; and Skillshare's format is perfect for my style of teaching.
An Online Skillshare Class by Jake Bartlett
You can read all about my class on Skillshare's website. But if you've ever wanted to learn how to animate text in After Effects, this is the course for you! And the first 25 students to sign up by the launch date of November 26th can get 20% off by using the discount code "EARLY20".
The class project for my course is animating your favorite movie or TV show quote. Here's a still frame from the animation I use as an example in my course. Can anybody guess what TV show it's from?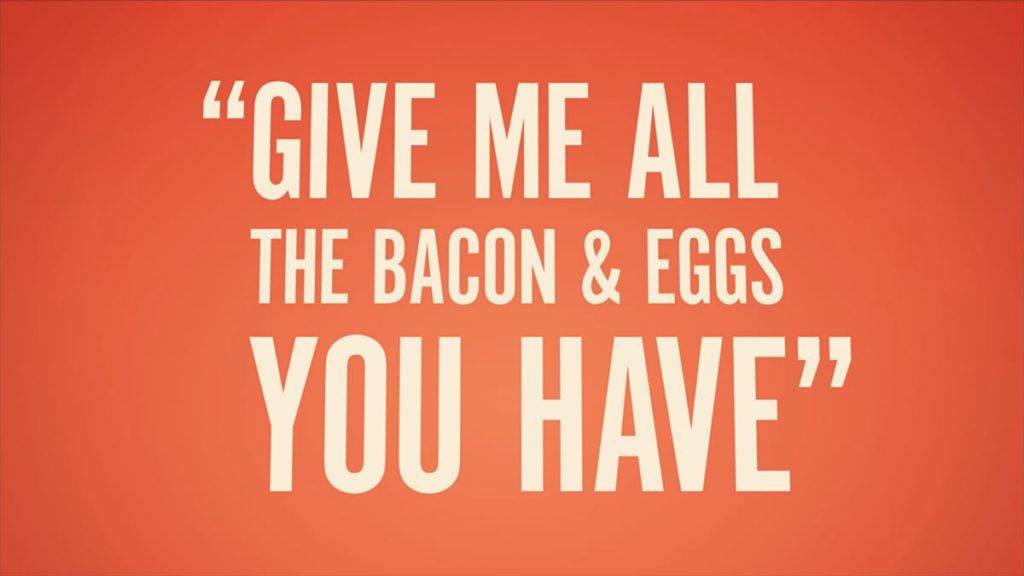 I had so much fun putting this class together. It's going to be awesome to see what all the students create. I hope to see you in class!