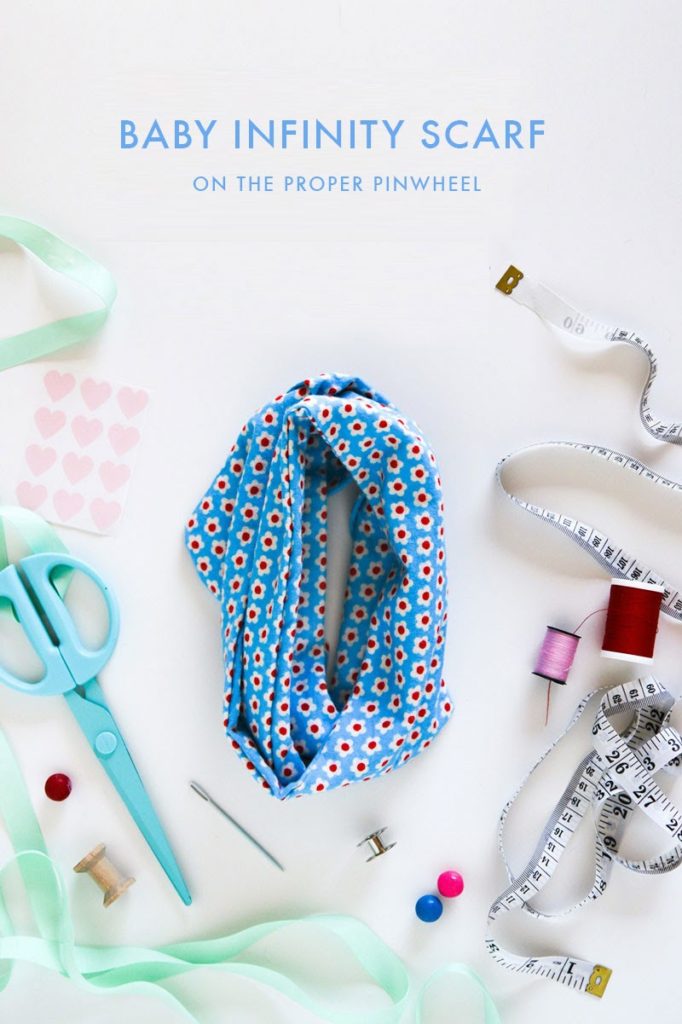 I woke up this morning and it was 37 degrees! That's freezing for LA (and me). Today is going to be a socks and sweater kind of day for sure. I know to some of you that's a heat wave, but I'm kind of a wimp when it comes to the cold.
Now that winter is here these baby infinity scarves would come in handy for the littles. Back in October I made a few of these to give to Dana at her baby shower. She loves wearing scarves so they were a perfect gift for her little girl.
I also made the one in the picture for Lexi from The Proper Pinwheel. She just had the cutest little girl a few weeks ago! Lexi posted my baby scarf DIY on her blog this morning; so head on over and check out the tutorial. These would make great gifts for Christmas and they can easily be adjusted to fit any sized kid or even big enough for you! I'm not going to lie, I did make an adult one too. They are so easy I couldn't resist.