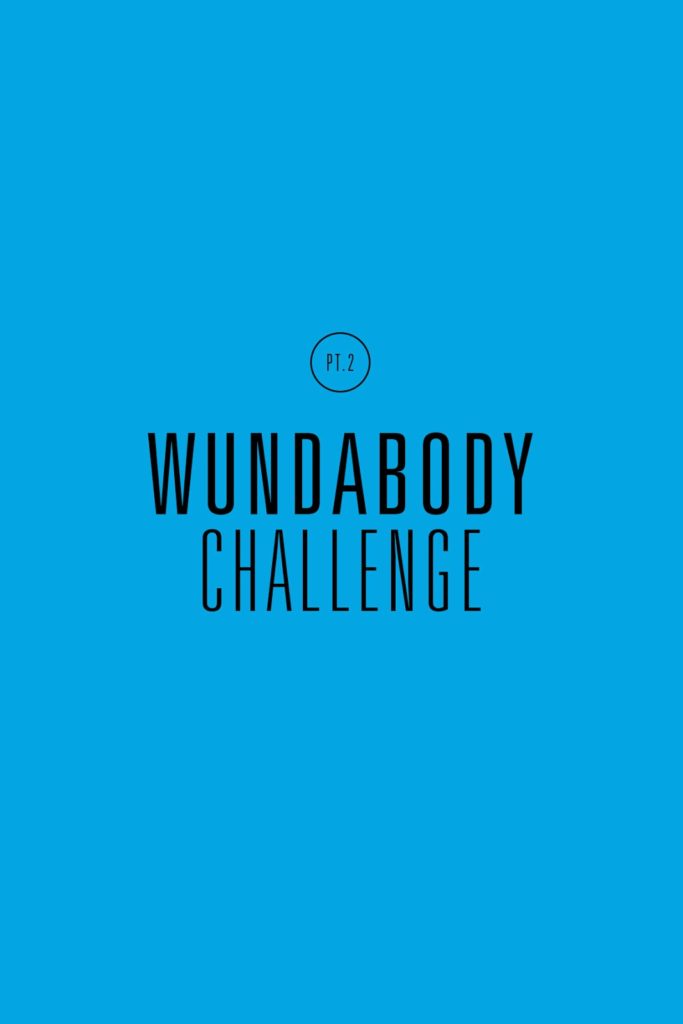 I thought it was time I gave you an update on the WundaBody Challenge I have been doing. If you missed my first post about it, you can find it here.
The challenge is, well, exactly that — a challenge. I'm going to be honest here; the first week sucked. My body was detoxing from not having any of those seven foods (soy, corn, gluten, dairy, sugar, eggs, and peanuts). The fact that my body is affected that much by these foods and goes into a kind of withdrawal when I don't have them tells me right there that those are probably not the best things for me. That first week I felt tired, weak, and just blah. I remember that Thursday specifically. Erika and I were busy getting stuff together for
Dana's baby shower
and at one point I sat on the couch and didn't think I was going to be able to get up. It was probably around 7:30 at night and all I wanted to do was crawl in bed and not open my eyes for a very long time.
Thankfully though that was the lowest it ever got and I made it through! It was all uphill from there. By the next week I started to get tons of energy. No late afternoon crashes and the biggest difference I've noticed was how I slept. I started to fall asleep much faster, get more restful sleep and I even started waking up refreshed BEFORE my alarm feeling ready to get up and start my day. This is crazy for me people! It used to take me at least 30 minutes to wake up and then slowly mozy on down to the couch to lay there for a few more minutes before sipping my coffee in a desperate attempt to wake up.
Now I get to start challenging back in some of the foods I've taken out to see how I react. I've already challenged some, but I'll wait to update you on that until the end of the challenge when I'm done with all the foods. So far I'm loving this new way of eating and living. Who can say no to feeling better and healthier?
Disclosure: WundaBar Pilates has graciously offered the WundaBody challenge to me in exchange for sharing my experience (good or bad) here on our blog. The content of my posts are my honest opinions and experiences and are not influenced by WundaBar.